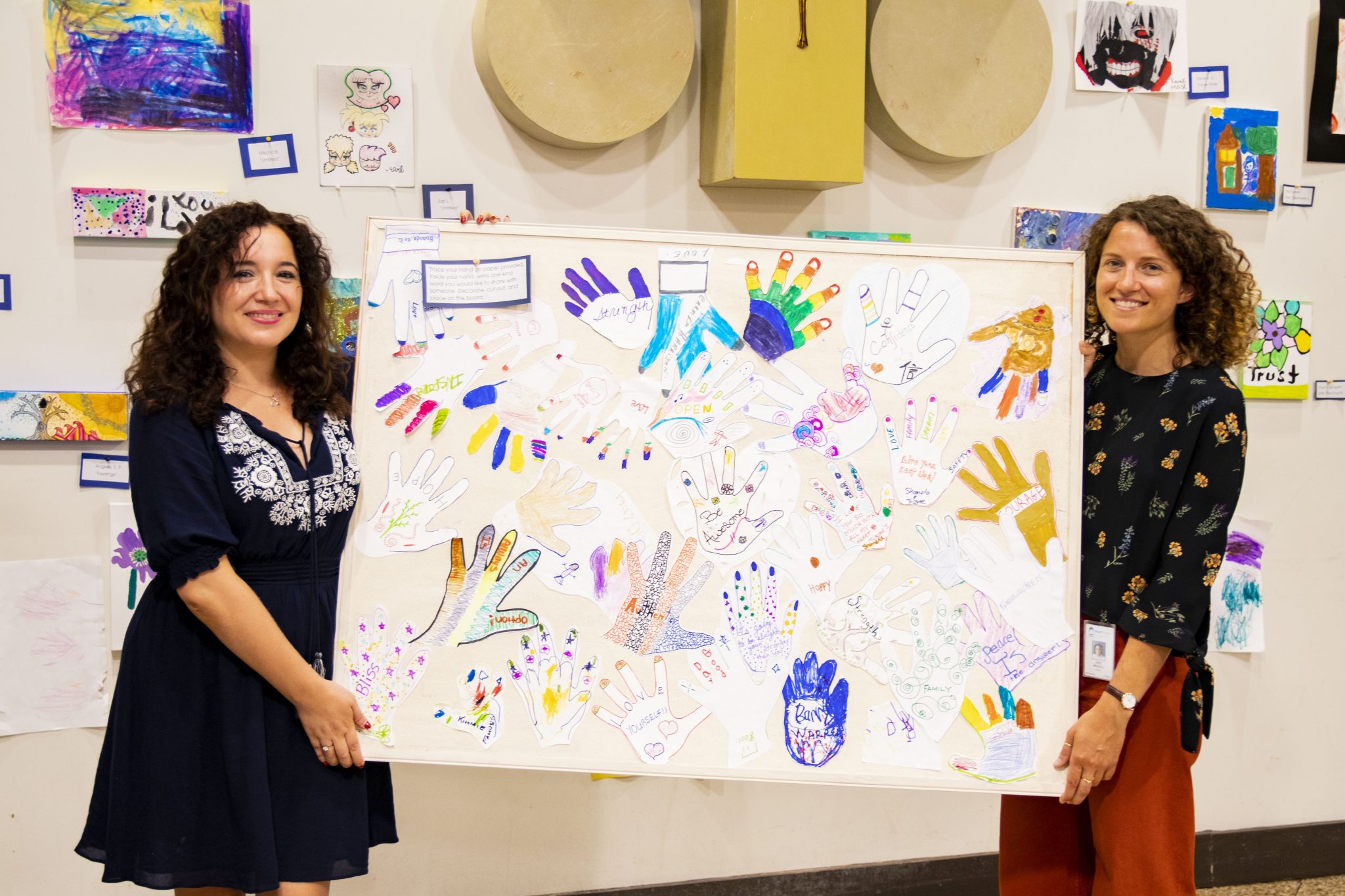 Licensed Creative Art Therapists Linda Votruba (left) and Joey Modica (right) holding a collection of hand traces made by HeartShare Saint Vincent's Services youth in care during their art exhibition.
The creative arts therapy program at HeartShare Saint Vincent's Services (HSVS) featured the creativity of their youth in care in an art exhibition at 66 Boerum Place on Thursday, August 23rd. Joey Modica and Linda Votruba, Licensed Creative Art Therapists, set up the exhibition when they saw the chance to empower HSVS youth through creative expression.
"Art allows for these young people to express themselves. Many people worked together too, and had the opportunity to connect with other youth in the program," shared Linda Votruba. HSVS staff, including caseworkers and other therapists, also participated in the art exhibition. "It's something we're very proud of," said Linda.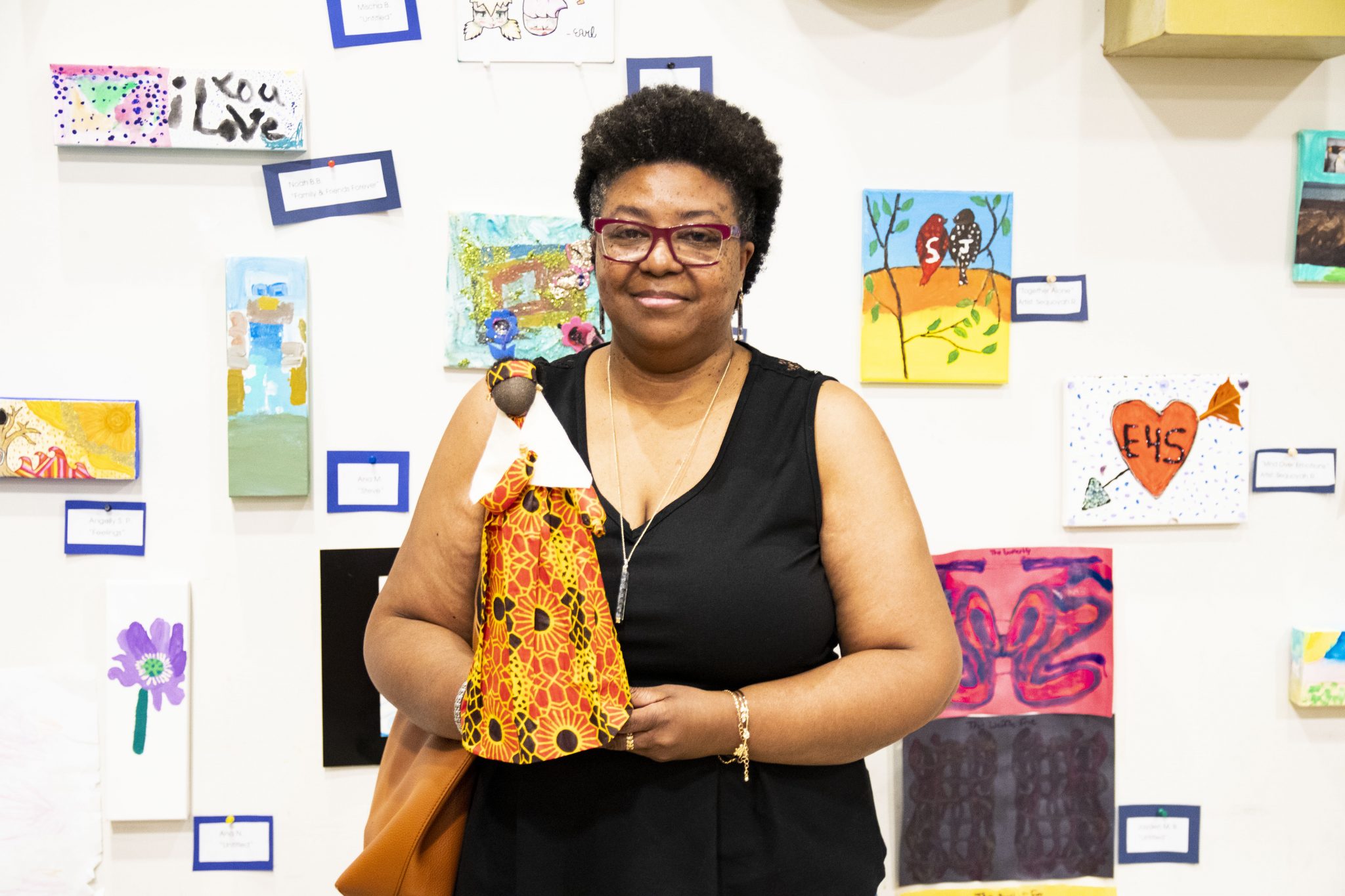 Robin Chambers holding the doll that she crafted for the HeartShare Saint Vincent's Services art exhibition.
Robin Chambers, a client of HSVS, has long enjoyed her craft for doll-making. She displayed one of her most recent dolls in the exhibition. "It's very enjoyable. I was inspired to create this one after I found out that I have Native American ancestors. It's really interesting to think about the meaning behind some of this art," said Robin.
Sequoyah Robinson, another participant in the exhibition, arrived early to help set up the artwork. She has been interested in art since she was little, but she now has a deep appreciation for what art can do. "You can do no real wrong in art if you're trying to express yourself. Art is a way for me to be creative and feel free. I'm happy that others get to see my work, and I love seeing how others translate their experiences through art," said Sequoyah.
Sequoyah Robinson standing by her paintings, "Together Alone," which contains two birds and "Mind Over Emotions," which contains a heart with an arrow through it.
The creative arts therapy program has been active for nearly a year at HSVS and it continues to grow in popularity among their youth. "It has helped kids deal with a lot of issues," shared Joey Modica. She continued, "This show builds confidence for its participants. It's so great to have them be able to share their story through art." HSVS youth have often gone through troubling experiences, and many were able to relate their experiences through creative expression in HeartShare Saint Vincent's Services' art exhibition.