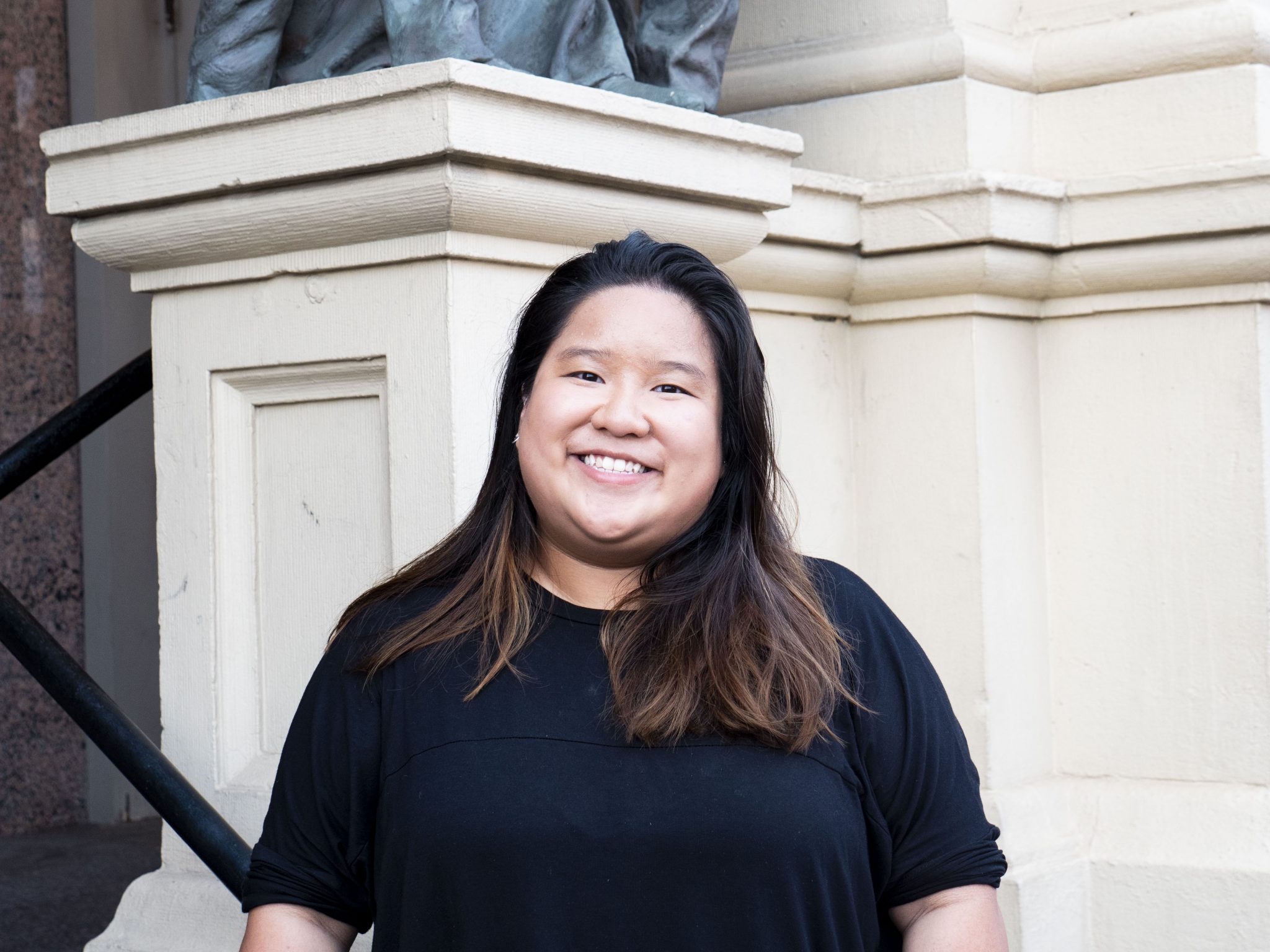 American Dream Program Scholar, Melanie Liang. She has come back from her travels abroad in South Korea to complete her senior year at the University of Buffalo.
Melanie Liang, 22, is an American Dream Program Scholar headed to complete her senior year at the University of Buffalo.
As an International Relations student, Melanie is concerned with the political landscape and how things got to where they are, especially in Asia.
Last year, Melanie traveled abroad in South Korea. There were many wonderful highlights. Melanie learned what it was like to travel and live abroad on her own. She hiked in the mountains, tried new foods and walked each city she visited.
During her time in Asia, Melanie not only continued to perfect her Korean — she wants to become fluent — but took small trips to Hong Kong, Taiwan, and China.
In China, Melanie met her mother's extended family for the first time in 10 years. For many of the relatives, it was a new introduction. But for Melanie's aunt, they knew each other right away.
"My aunt is my mom's twin. When we saw each other at the airport, we knew. We had tears in our eyes," Melanie recalled.
Melanie's mother passed away from cervical cancer, which is why Melanie entered care around age 12. Thousands of miles away, Melanie found a feeling of home.
Back in New York, Melanie enjoys the company of her two sisters and three cousins. They are her anchor when she's away at college — Facetiming frequently — and when they're all together, they'll go shopping, then grab a good meal and some bubble tea. "These three birds represent my sisters and I," shared Melanie, pointing to a tattoo on her ankle.
Melanie is looking forward to her senior year. She's been brushing up on her language skills reading Korean poetry with the side-by-side English translation. "It's interesting to see when one language doesn't actually have an English equivalent and vice versa," she said.
In addition to taking another Korean class, Melanie is registered for Japanese, Geography and Volleyball. "I played in middle school," she said with a smile. While away at college, she's looking forward to living with friends and enjoying the area, like rowing on a nearby lake. As a part of work study, she works in the college's mail room.
Melanie, who will graduate this year, has a bright future ahead. "Next, I want to visit Europe. When I meet new people and visit new places, I'm always interested in seeing Asia through other people's eyes. I ask a lot of questions," she said.
"I'm graduating soon and it's surreal. Thank you for making this possible," she said. "In the past, it was hard to know who to talk to or how to deal with different challenges, but coming to HeartShare St. Vincent's, I know staff by name, I know who to go to and it feels like home."
Her advice to other youth in care? "There are endless possibilities if you try," she said.
To sponsor an American Dream Program Scholar like Melanie, contact lauren.pettiette@heartshare.org.