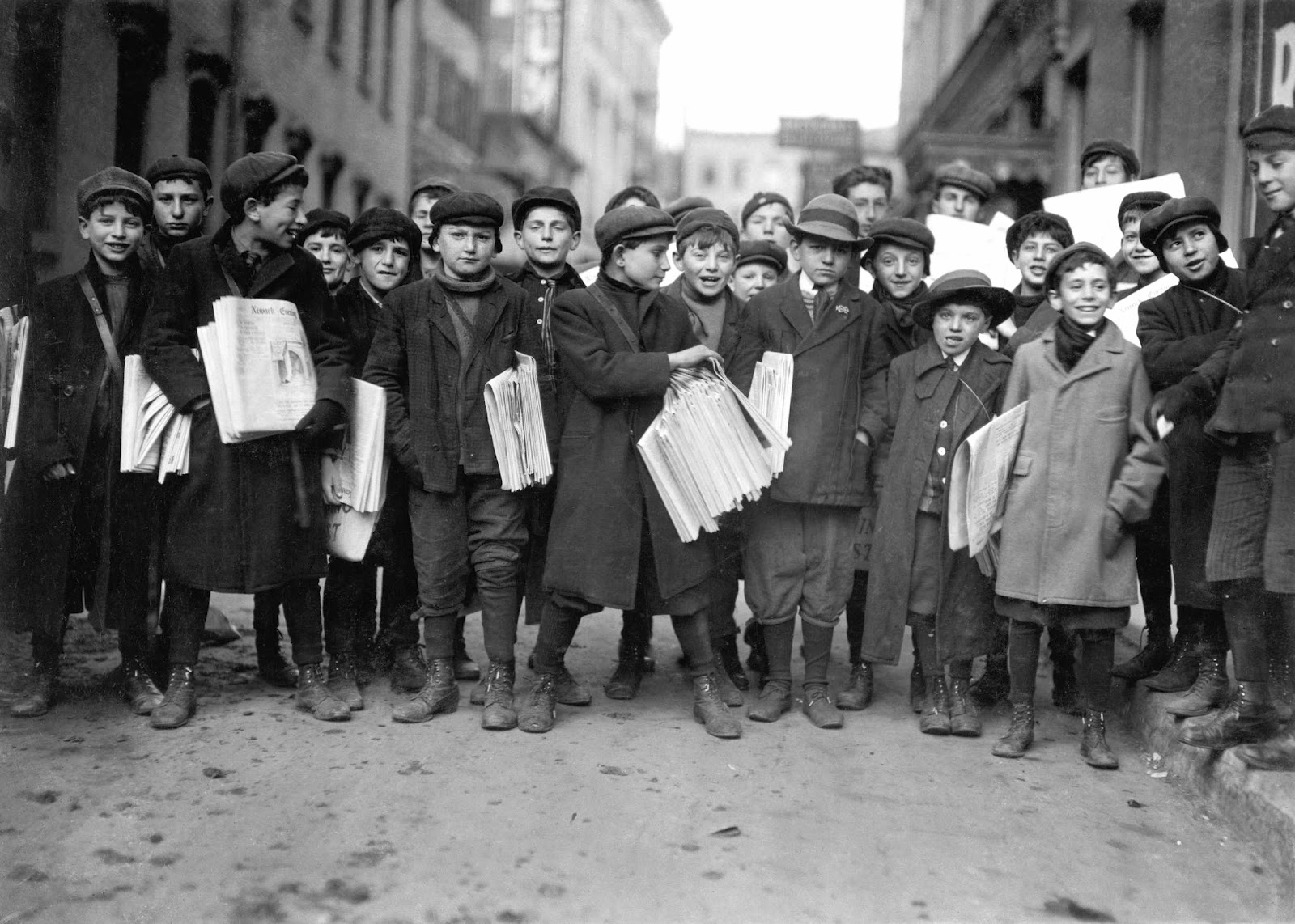 "Never fear, Brooklyn is here!" That was just one of the rallying cries of our foster youth models in the electrifying opener of the fourth annual HSVS Slay the Runway Fashion Show, when the catwalk was awash in 19th century newsboy chic—jaunty jeff caps, boss tweeds and snappy suspenders.
The "Newsies"-inspired intro was a nod to the 150th anniversary of HSVS and the part we played in the famed 1899 New York City newsboy strike that spawned the beloved Disney movie and the Tony-winning Broadway musical. Back then, HSVS was nicknamed "the newsboys' home" in honor of our most frequent residents, serving as their Brooklyn outpost.
The "Newsies" connection will come full circle at the 2019 HSVS Annual Benefit: 150 Years of Family when Ariane Rinehart, recipient of our Rising Star Award, gathers fellow Broadway colleagues to perform one of the best-known and beloved songs from "Newsies": "Seize the Day." It's sure to be a performance to remember.
St. Vincent's Services was founded in 1869, the same year construction began on the Brooklyn Bridge. Originally known as St. Vincent's Home of the City of Brooklyn for the Care and Instruction of Poor and Friendless Boys, it was created to fill a real need. In the wake of the Civil War, New York City was dealing with incredible levels of immigration, awful working conditions and cholera and yellow fever epidemics, all of which resulted in huge numbers of homeless children and broken families. They needed a place to go. The building HSVS occupies today—66 Boerum Place in Brooklyn—opened its doors in June,1906. By 1921, 250 boys lived there.
From the beginning, St. Vincent's continually evolved to meet the needs of the community. In the 1940s, services expanded greatly: Housing alone was not enough and all children in the home began attending school. In the next decades, St. Vincent's opened additional group homes in Brooklyn and Queens. Housing was also created for children with intellectual and developmental disabilities. By 1986, 1,000 children were in foster and group home care.
Since then, the organization has accelerated its expansion, establishing programs for families dealing with HIV/AIDS, substance abuse and other traumas. The American Dream Program was launched in 1997, opening the doors to higher education for foster youth. In 2014, St. Vincent's Services affiliated with HeartShare Human Services of New York to become HeartShare St. Vincent's Services.
In 2019, as HSVS celebrates its 150th anniversary, our commitment to the community continues, stronger than ever.
"St. Vincent's Services has grown over the past 150 years to meet the shifting needs of New Yorkers, but we have always had the interests of young people at the core of our work," says HSVS Executive Director Dawn Saffayeh. "I am excited to celebrate the milestone of an organization that has stayed true to its mission for a century and a half."