Jill & John Foley
Every year, we celebrate and honor the tremendous work of dedicated HeartShare St. Vincent's. It truly takes a village to provide the tools our youth and families need to keep climbing. We could not do it without the insurmountable generosity of our supporters, who give so much of themselves to help HSVS continue its mission.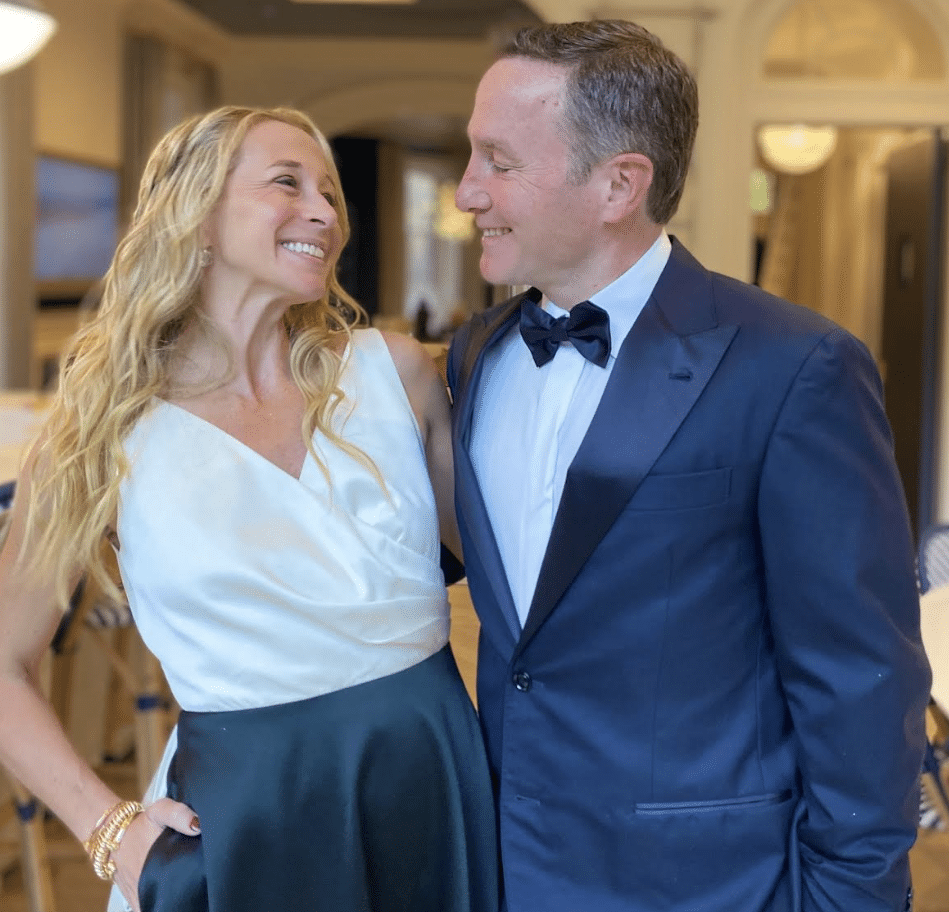 The Fred and Nancy DeMatteis Award is presented every year to those whose work and personal efforts reflect the spirit and legacy of the DeMatteis Family, creating a better world for those less fortunate and in need of support. Our 2023 honorees embody that legacy with everything they do. This year, we are excited to present the Fred and Nancy DeMatteis Award to Jill and John Foley.  
John is the successful entrepreneurial half of the duo, while Jill has dedicated much of her legal career as a public servant. But both share a generosity of spirit and a passion for philanthropy, particularly in serving NYC's disenfranchised families and children.
Read their full bio here.
---
We sat down with this year's Dematteis Award winners to discuss their work and how mental state plays a key role in our overall wellness journey.  
This year's benefit theme is "Keep Climbing." What do those words mean to you?  
Jill: "Keep Climbing" is about digging deep. Life can be hard and obstacles will get put in your way, but the only way through is through. The youth of HSVS face an incredible amount of adversity and hardship, and the HSVS team is there to help them dig deep and keep going—despite what life throws at them. It's hard to do this on your own—without a support system. That's why HSVS is so important.
What role does fitness play in your mental health journey? 
Jill: I am an anxious person, and exercise helps to calm me down. Fitness allows me to feel good about myself. Thus, my anxiety stays at bay. I feel accomplished and proud when I exercise, heightening my self-esteem.
For John, exercise is his meditation. He gets swamped, and his mind always moves a million miles a minute. When he exercises, he finds clarity. He has some of his most creative thoughts while working out.
What does wellness and self-care mean to you? 
Jill: Wellness to me means being both physically and mentally healthy. It's not easy. It takes practice. It takes a daily commitment to good choices. And it ultimately is a process and a journey. It's also something everyone deserves–it's not meant to be a wall-off luxury. I am so happy that HSVS is focusing on teaching, exposing, and supporting the wellness of the children and families in their care.
Beyond wellness, is there another aspect of yourself do you also consider to be a work-in-progress?  
Jill: Every aspect! But seriously, I still suffer from "Imposter Syndrome" sometimes. When I transitioned from law to business, I often felt unsure and insecure about my ability as a leader. But, over time, I learned to trust that I knew what I was doing and that my instincts were good. But it is a work-in-progress–I still get moments where I question my ability or that "I belong at the table," so to speak. I'm working on it.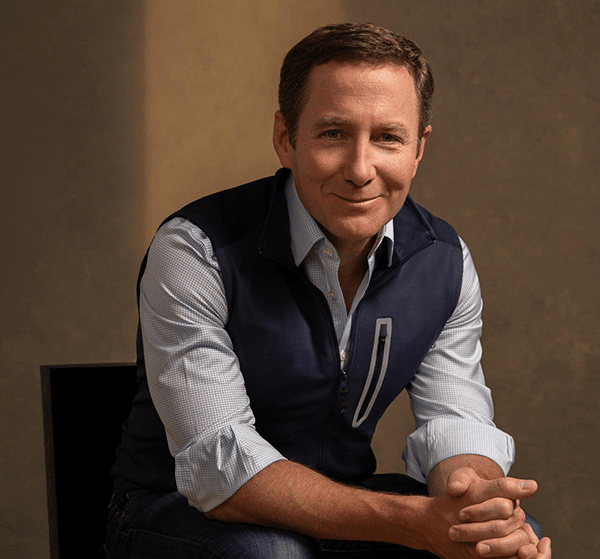 A nice segue way to John and business: What was the biggest lesson you learned being CEO and leader? 
John: Being an entrepreneur has become a bit of an in-vogue pursuit. But the most important part of becoming an entrepreneur is having deep industry and functional experience before pushing off. As it relates to me, I truly became an entrepreneur when I was 40 years old. I advise getting a job (or, over time, several jobs) and becoming an expert in a particular field and well-versed in an industry. Only then will you have the experience (and subsequent appropriate confidence) to consider becoming an entrepreneur.
You're both deeply invested in this work and in improving NYC. What are some current issues facing the City we should be talking about more?  
John: There are so many to consider. I'd begin with housing. New York City has been grappling with a severe shortage of affordable housing, making it difficult for many residents to find suitable and reasonably priced accommodation. Homelessness remains a significant issue, with a substantial number of individuals and families lacking stable housing and struggling to access the necessary support services. The public education system is also facing challenges such as funding disparities, overcrowded classrooms, and educational inequalities that affect the quality of education for students in various communities. And the list goes on. 
Jill: With homelessness specifically, you've got to go upstream. Universal pre-k, preventive services, better housing options and supports for families. This stuff is all so complex. That doesn't make it easy, but focusing on the kids is so crucial.
Jill, we know you aren't new to this type of work. Can you talk about what you learned from working at ACS and Sanctuary for Families? 
Jill: One of the main things I learned was how the system doesn't make it easy for youth. The government is supposed to help youth in care—and their families, but it doesn't always do that. Sometimes the requirements and expectations are just unrealistic. Once you find yourself in the system—no fault of your own—getting out takes a ton of work.
That's where HSVS steps in. It takes an agency with an excellent team to step in, and help the kids and family to get through it. And ideally not just get through it, but also thrive.
What made you decide to originally go into this work? 
Jill: My mom has always inspired me. She was a doctor who primarily worked with children from underprivileged communities. From an early age I understood that I was supposed to help those without means. It felt natural to enter into a world of service and work with the disenfranchised. It kills me to think of children in poverty.
Which HSVS programs resonate with you most? 
Jill: The American Dream Program is just brilliant. It does so much good work, and truly helps these kids. We also love the therapy component to it all. Focusing on mental wellness is wonderful, and having coaches build up belief in these kids is outstanding.