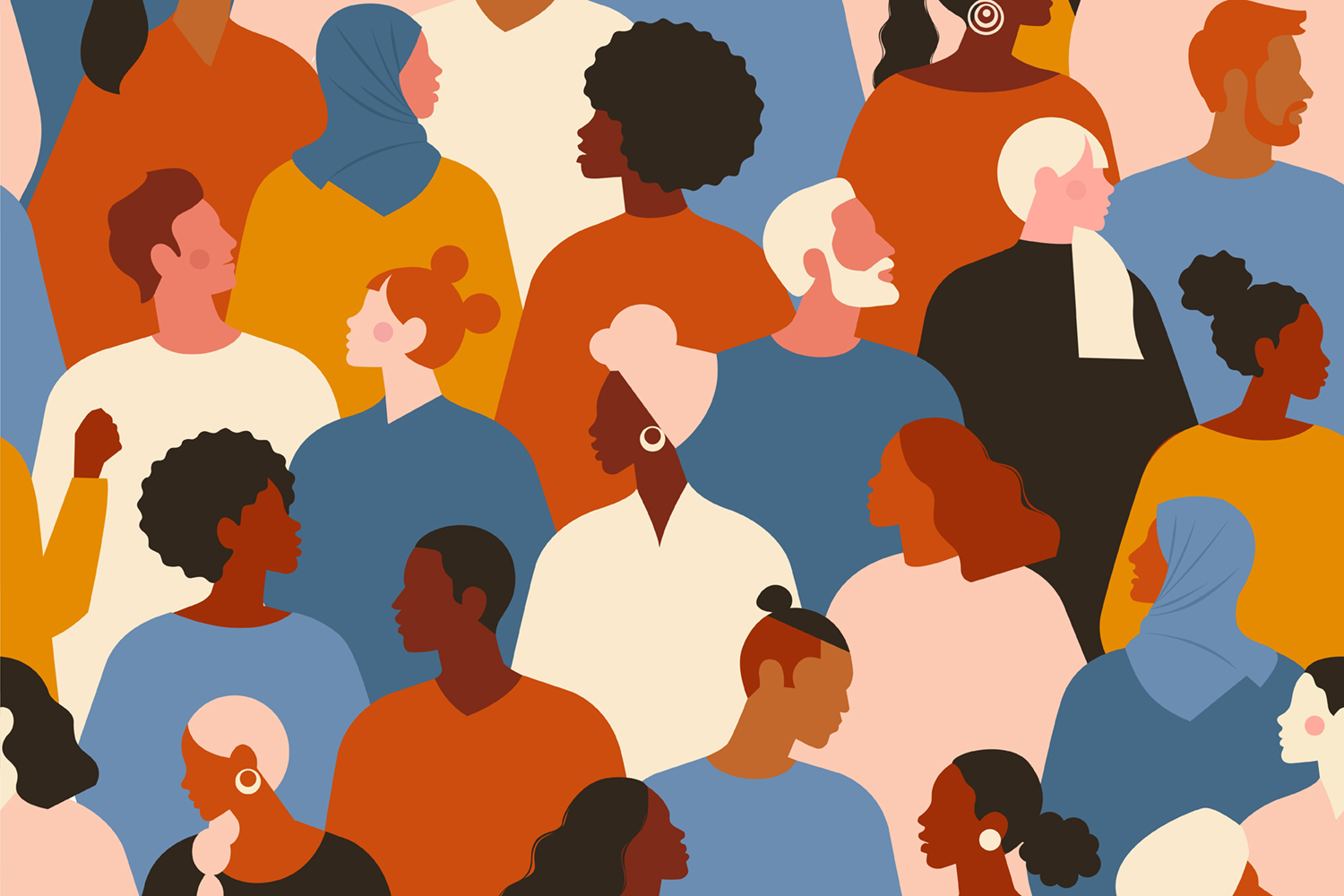 February is Black History Month but black history encompasses much more than any one month could ever acknowledge. With that in mind, we announce the creation of the HSVS Race Equity Committee, an entity that aims to address racism every month of the year.
Comprised of HSVS Board Members and staff—from Intensive Care Permanency Specialist Marlene Spence and Middle School Education Navigator Jeffrey Cowitt to VP of Foster Care Shanna Gonzalez and Board Member Stephen McCain, among others—the REC is committed to dismantling patterns of racism and injustice and creating a safe, inclusive community. The Committee's mission is to implement change through education, policies and practices, increasing awareness, addressing unconscious bias, celebrating diversity and endorsing one of HSVS's four key guiding principles: radical acceptance.
What exactly is race equity? REC Chair and Senior VP of Residential & Housing Programs Shawnta Salazar points to the W. K. Kellogg Foundation's Racial Equity Guide: "Race equity is the condition that would be achieved if one's racial identity no longer predicted, in a statistical sense, how one fares. When we use the term, we are thinking about racial equity as one part of racial justice, and thus we also include work to address root causes of inequities, not just their manifestation."
It's a goal that aligns with HSVS's mission.
"HSVS serves individuals from all races, backgrounds and ethnicities," says Salazar. "Data shows that the large majority of the people we serve are black and brown people who have historically been disenfranchised and marginalized in this country. We wholeheartedly feel that it is our responsibility to educate ourselves on the matters of race, racism, injustice and brutality. The Committee was inspired by advocates and individuals who are saddened, angry, mistreated and unfairly targeted because of the color of their skin. We understand our responsibility to act, thus the Committee was formed."
The timing of the REC's formation, says Salazar, was no accident.
"HSVS has worked tirelessly to form this Committee since 2016. There is an urgency today as the height of race relations in America in 2020 has impacted all of us."
Addressing unconscious bias is one of the REC's main focuses. Such biases include learned stereotypes, attitudes or categorizations that are automatic, unintentional, inbuilt, and often have an effect on our decision-making and behavior and can lead to inaccurate assessments. Examples, says Salazar, include forming an opinion about a potential new hire based on their name or the school they attended, assuming the race of an individual who commits a violent act and forming opinions about someone who earned their GED instead of a high school diploma.
The ultimate goal of the REC is the creation of a safe, inclusive environment. What does that look like?
"It's an environment where everyone is at the table," says Salazar. "It's an environment where everyone is involved in the decisions that impact their lives and livelihood."