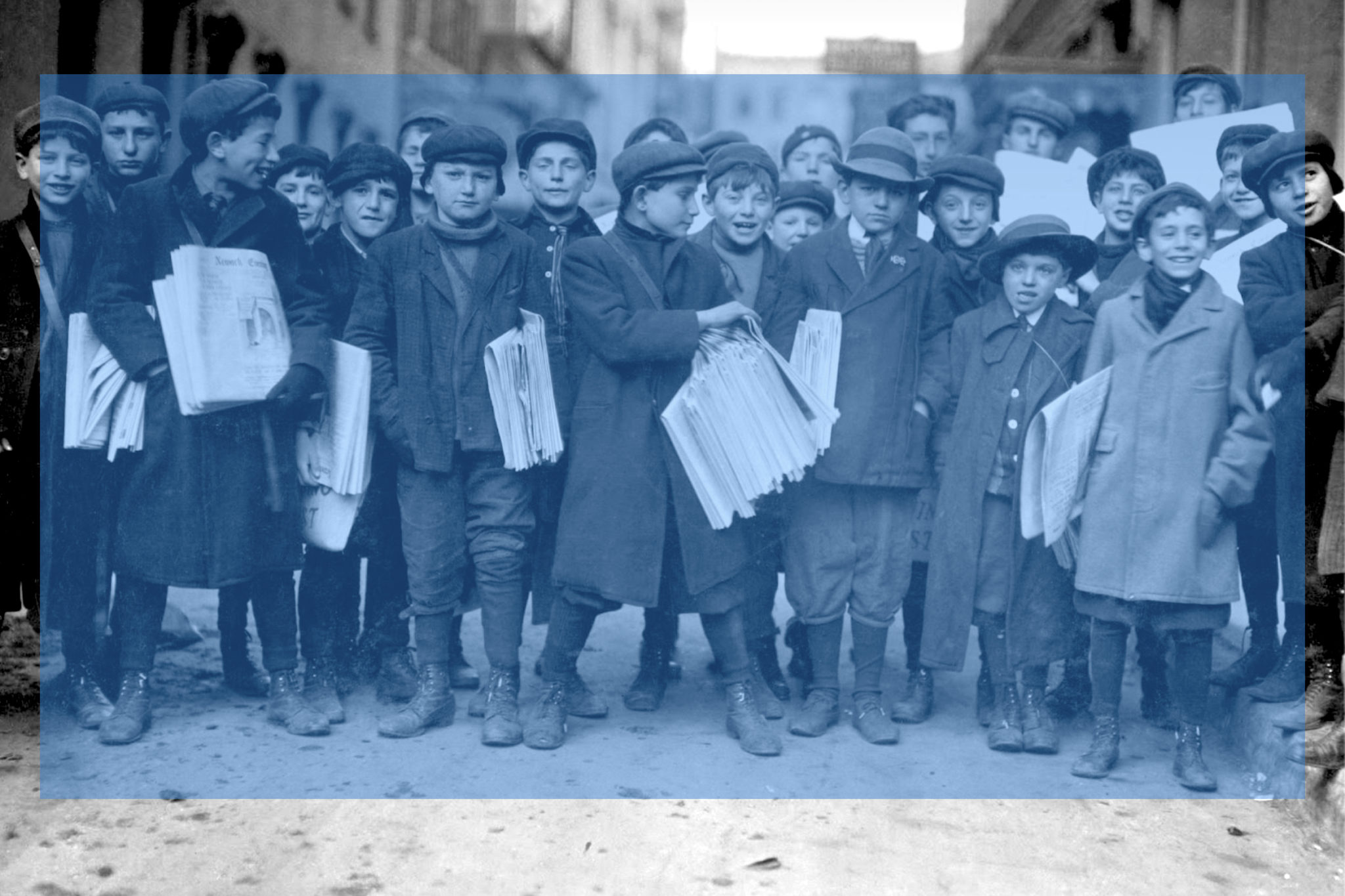 Summer's hottest ticket is now on sale! Turn to the left, turn to the right and get ready to sashay all night as DKNY joins the HeartShare St. Vincent's Services Slay the Runway Fashion Show on June 20. The iconic New York fashion brand, famed for simplicity and elegance, has signed on to style an eye-popping, jaw-dropping finale to a showcase of streetwise streetwear courtesy of edgy local labels.
And if you needed another reason to reserve your seat, the electrifying opener will feature a catwalk awash in 19th century newsboy chic: jaunty jeff caps, boss tweeds and snappy suspenders. The "Newsies"-inspired intro celebrates the 150th anniversary of HSVS and the part we played in the famed 1899 New York City newsboy strike that spawned both the beloved Disney movie and the Tony-winning Broadway musical. Back then, HSVS was nicknamed "the newsboys' home" after our most frequent residents and served as their outer-borough outpost. "Never fear, Brooklyn is here!" as the kids sing in the movie and show.
Beyond the brands, Slay the Runway is a celebration of transformation, a beat-driven catwalk commencement ceremony and the heart of the evening belongs to our foster youth models, who will be celebrating new-found confidence and self-esteem earned from a 12-week arts-performance-based program designed by HSVS alum and Foster Care Unplugged Founder Melody Centeno.
You're invited to salute the success of our cover girls and guys in an evening of fashion-conscious, foster-conscious revelry capped off with Cocktails for a Cause (21 and older only). It will be a night to remember, for sure, and we expect tickets to sell out. Reserve your seat, become a sponsor or donate today!
Slay the Runway
Date: June 20
Time: Doors open: 6:30 p.m. | Showtime: 7 p.m. | Cocktails for a Cause: 8 p.m.
Place: 66 Boerum Place, Brooklyn, NY, 11201
Website: Slay the Runway
​For more information around ticketing, donations or potential partnerships, please contact:
Elyse Pitock  | 718-244-2284 I Elyse.Pitock@HeartShare.org