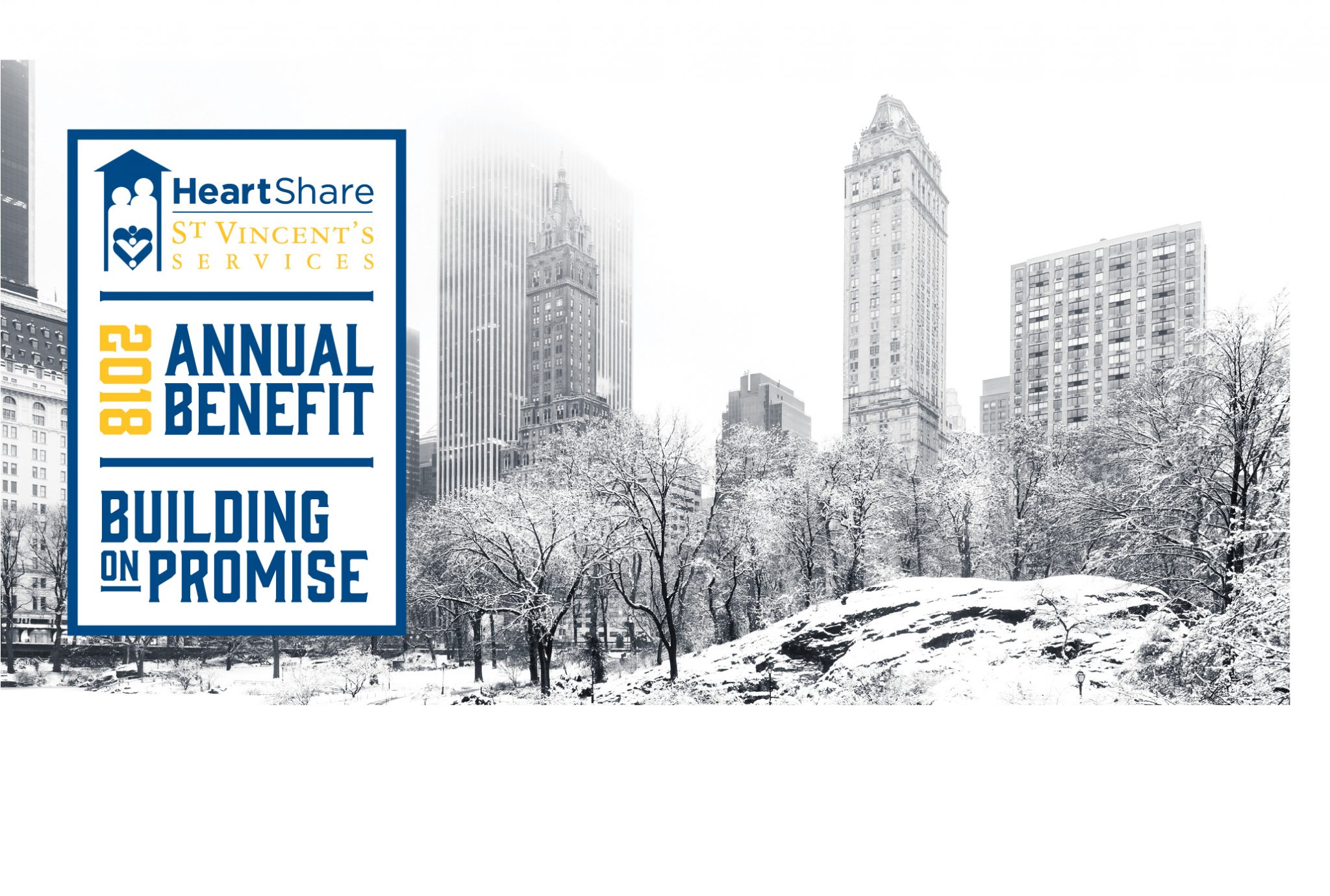 HeartShare St. Vincent's Services is proud to celebrate its achievements and honor Peter Ward and Robert Rutkoff at its Annual Benefit on November 29, 2018.
Thursday, November 29, 2018
2 East 61st Street
New York, NY
Cocktail Reception 6:30 pm
Dinner 7:30 pm
Our Annual Benefit will bring together over 400 Board Members, corporate sponsors, philanthropic supporters and members of the HeartShare St. Vincent's Services (HSVS) community to celebrate the families we support as well as our honorees. This year we will recognize individuals and corporations whose vision, leadership and efforts are central to our Benefit focus –
​Building on Promise.
HSVS empowers youth, individuals and families to overcome the challenges of family crises, addiction, mental illness and poverty.  Working together, we connect our clients with the support they need to achieve healthy and happy lives. Our mission is to nurture and support, with dignity and respect, children, adults and families in order to expand opportunities and enhance lives.
For more information, please contact Danielle Maurice at 718-422-3283 or Danielle.Maurice@heartshare.org